How to buy phdcc software licences
---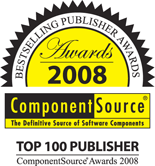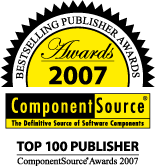 You can also buy through our resellers:

phdcc

has an ethical preference to avoid harmful activities such as the military. We actively encourage needy organisations who provide social and environmental benefits - by offering price discounts on direct sales.

phdcc software is delivered electronically - product CDs are not available.

Local sales taxes and VAT may apply.
---
Order from phdcc direct
Ordering direct from us will probably result in us receiving more of your money. However for smaller orders it is more efficient to use our online store. Contact us if you want to pay one of these ways:
PayPal accepted: email us on sales@phdcc.com for details.
Cheques and bank wire transfers (CHAPS or SWIFT) also accepted.
Purchase orders may be accepted.
Discounts for social or environmental use may be given at our discretion - direct from

phdcc

only.
No VAT is charged on orders direct from PHDCC, ie not through our online store or other distributors.
Electronic delivery only - no CD or manual is delivered: no postage and packing charged.

phdcc

software is a digitised product.
---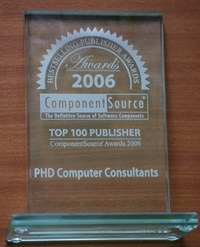 Order from
phdcc

reseller ComponentSource
Credit card sales online, by telephone or fax.
ComponentSource Customer Services Representatives speak English, French, German, Italian and Spanish and are available to assist with all your sales and technical queries. Call free of charge from the countries listed here or email us.
Also purchase order sales.
Source code escrow agreements.
Local sales taxes may apply.
ComponentSource European Headquarters
ComponentSource
30 Greyfriars Road, Reading, Berkshire, RG1 1PE, United Kingdom
Toll free: 0800 581111
Tel: +44 (0) 118 958 1111
Fax: +44 (0) 118 958 9999
ComponentSource US Headquarters
ComponentSource
2878 Johnson Ferry Road, Suite #150, Marietta, GA 30062, USA
Toll free: 888 850 9911
Tel: +1 (770) 587 6587
Fax: +1 (770) 587 6599
---
Contact us
Contact

phdcc

with any sales or support question at sales@phdcc.com.
Ask for a Temporary evaluation licence for dynamic-cd or findinsite
Ask for a demonstration CD
Ask about reseller terms and conditions
If you like our software, please write a user review at independent web sites
If something's not right or could be improved, let us know. Many of the best ideas come from customer suggestions.
Telephone:
Within UK: 01314634131 (Skype number)
Elsewhere: +44 1314634131
Call online:
Email sales@phdcc.com with your Skype name and we will call you
Address:
PHD Computer Consultants Ltd
Lake View
Bampton, Penrith
Cumbria CA10 2QU
United Kingdom
Email:
sales@phdcc.com
US EIN:
98-0370205
Registered in England:
2982041